Excavator accessories generally refer to the parts that can form a complete excavator. The industry often refers to wearing parts or removable parts according to construction requirements.
Contains parts ① Standard size arms, excavator extension arms, extension arms (including two-section extension arms and three-section extension arms, the latter is the demolition arm)
② Standard bucket, rock bucket, strengthening bucket, ditch bucket, grid bucket, screen bucket, cleaning bucket, tilt bucket, thumb bucket, trapezoid bucket;
③ Bucket, rotating hydraulic grab, hydraulic gripper, gripper, wood gripper, mechanical gripper, quick-change joint, ripper;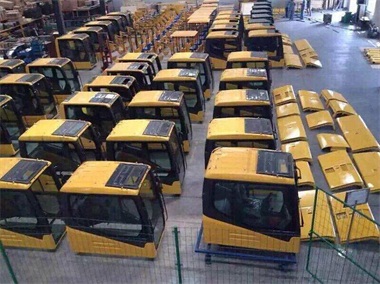 ④ quick connector for excavator, excavator cylinder, breaker, hydraulic shear, hydraulic tamping, vibratory hammer, bucket teeth, tooth seat, crawler, supporting sprocket, roller
⑤Engine, hydraulic pump, distribution valve, center swing, slewing support, walking drive, cab, control valve, relief valve, main control multi-way valve, etc.
⑥Electrical components, including: starter motor computer board | automatic refueling motor | joystick assembly | display screen | throttle cable | solenoid valve | Shaw | horn button | relay | dashboard | insurance film | monitor | control panel | Machine | Car Harness | Suction Pump | Governor | Connector | Timer | Plug | Preheating Resistor | Fuse | Work Light | Fuse Diesel Meter | Speaker Assembly | Controller | Switch | Magnetic Switch | Hydraulic Pump Pressure Switch | Oil pressure switch | Stop switch | Ignition switch | Inductor | Water temperature sensor | Oil sensor | Diesel sensor | Auto throttle motor sensor | Sensor | Single foot sensor | Angle sensor | Speed sensor | Pressure sensor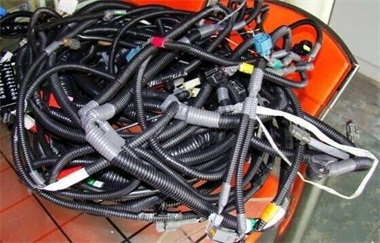 ⑦Chassis parts: Includes; guide wheels | supporting sprocket wheels | rollers | drive teeth | chain | chain link | chain pin | bucket shaft | Track | Crawler assembly | Crawler plate | Tensioning device | Tightening cylinder seat | Tightening cylinder | Universal cross shaft | Chain plate screw | Large spring | Chain plate | Chain link | Chain guard | Bottom guard plate.
⑧Hydraulic parts: main oil seal | repair kit | O-ring | pump repair kit | breaker repair kit | distribution valve repair kit | hydraulic pump repair kit | rotary pump repair kit | cylinder repair kit | travel motor repair kit | hydraulic cylinder | Piston | Middle arm cylinder | Bucket cylinder | Cylinder barrel | Tension cylinder | Piston rod | Big nut | Boom cylinder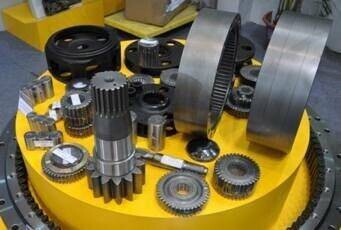 Parts classification Excavator parts are mainly composed of two parts: mechanical parts and electronic parts.
1. Mechanical parts are pure mechanical parts to provide power support, mainly including hydraulic pumps, grabs, booms, crawlers, engines, etc.
2. The electronic accessories are the drive control part of the excavator, which are used to drive the mechanical parts for reasonable work. There are mainly computer versions, hydraulic flow controllers, angle sensors, diesel meters, fuses, ignition switches, suction pumps, etc.
The mechanical parts and the drive control part are mutually complementary. The electronic control part is used to drive and coordinate the work of each mechanical part effectively, and the situation of the mechanical part is fed back to the electronic control part through electronic parts, so as to coordinate the work of the excavator more effectively. Achieving its highest productivity.